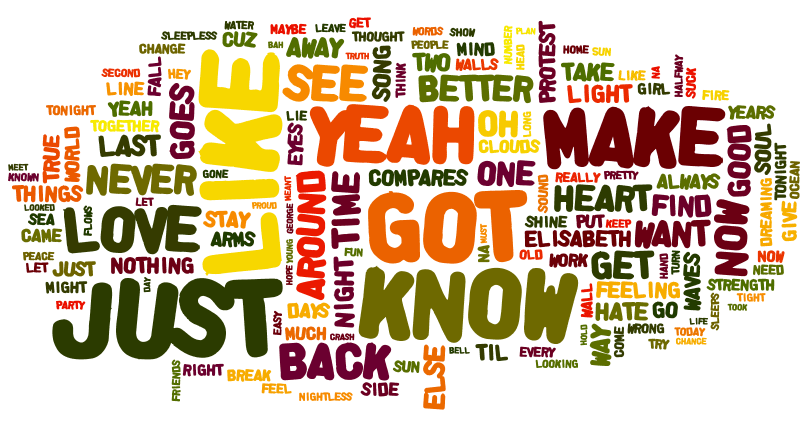 Assalamualaikum duniaaaa! hmmm hari ni kita nak cerita pasal apa yeaaa? actually
dah mengantuk ni
,
penat ber'catwalk
' untuk
next coming event on 5th December 2014 which known as Grooming Session.
I am so excited to be there! how is it? just wait yeaaaa.
Okeyy, basically, what am i going to talk about for today's entry? today
I would like to share with all of you about A SONG
! Why song? why why why? Because this will be the last entry for my subject which,
Personal Development
and our last task to do so. Week by week, I had gone through my degree life. Its quite interesting life for me, because I had meeting new peoples which are more enjoy full person in the world. InsyaAllah I can adapt this until the end of my degree level. okeyyy uolls!
I had choosen a beautiful song by Kelly Clarkson which is
STRONGER!
In this song, there is a paragraph I would like to stress on. this

paragraph bring me some spirit

when I felt give up on something.
"What doesn't kill you makes you stronger
Stand a little taller
Doesn't mean I'm lonely when I'm alone
What doesn't kill you makes a fighter
Footsteps even lighter
Doesn't ,eam I'm over cause you're gone"
This lyrics taught me to be better person, never give up on something.
Anything come over in our life, even it is harder to be handled by us, we must stand on our own feet and face it
! This will make us in order to become a stronger person, plus! be more matured.
bak kata pepatah melayu 'lebih makan garam!'
And believe that even we face it alone, there is a
God
will stay with us. just keep on praise! insyAllah it will be easier.
Dear,
Nabilah
---
thankyou and sorry kalau ada yg terasa hati ! :)
---